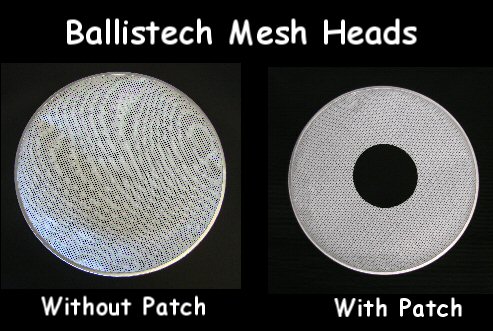 For those who follow the site, I used Billy Blast Mesh heads in the Alesis DM10 Pad Upgrade Video! The video was posted January 12th, however I had been using the Billy Blast Mesh heads since the second week of December.
The mesh heads that I purchased did not have the Condura Nylon Patch. My first impression of the heads were good. They are a great price, they have a great feel (as far as rebound), and they have not stretched very much.
As of today (2/23/10) I had my first Billy Blast Mesh head fail. It was a 10″ model used on my snare trigger pad. The coating over the mesh head was looking noticeably worn about a month ago. only the snare has failed however the other drums are showing signs of wear. It is also important to note that I use 5A nylon tip sticks and I can hit rather hard from time to time.
Conclusion:
As far as the budget level mesh heads go, I feel that the Billy Blast is one of the better mesh heads. I got about 9 weeks of heavy use out of it. Most mesh heads I've used in this price range normally only get me about 4 weeks of use before it fails. If you are a light to moderate hitter, I think these should last a little longer. At $10 for a 10 inch drum I would like to see a little more life, but the feel was very good. I purchased my heads without the nylon patch. I would recommend that if you decide to purchase these heads, please get them with the nylon patch. I'm sure they will last a lot longer with it.